Content
Most Useless Website 24/2016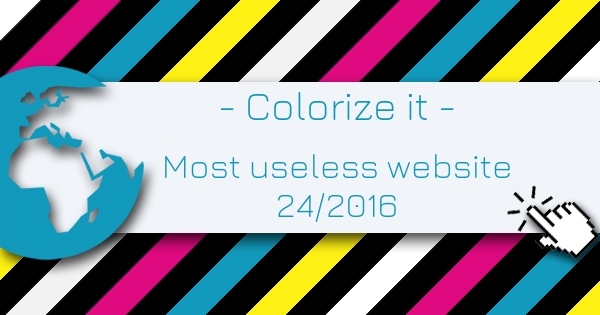 Colorize it is the most useless website of the week 24 in 2016. The most colorful site on the web. Any action will change the site's color. Do it now with thousands of others!
Colorize it
List of the most useless websites.
Follow this link if you want to become a part of the index and submit your useless website.