Content
Most Useless Website 42/2016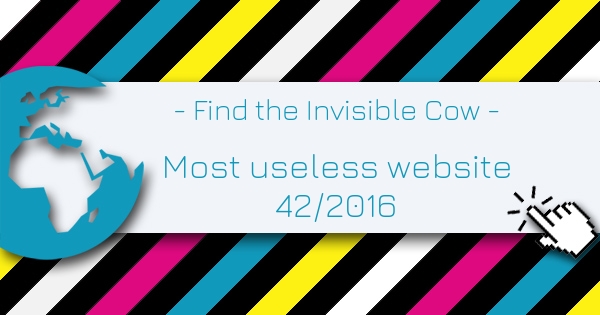 Find the Invisible Cow is the most useless website of the week 42 in 2016. Move your cursor around to find the invisible cow. It's hiding behind the shouting. Make sure you turn your audio on before playing.
Find the Invisible Cow
List of the most useless websites.
Follow this link if you want to become a part of the index and submit your useless website.