Content
Most Useless Website 43/2016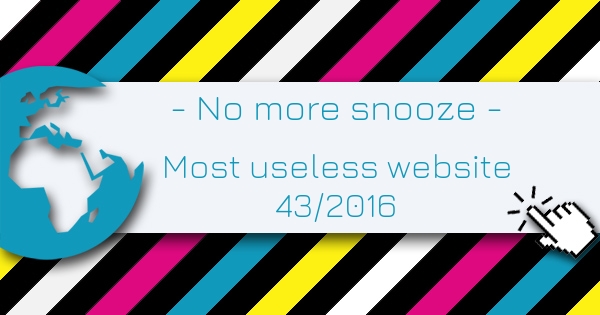 No more snooze is the most useless website of the week 43 in 2016. This is the most hated thing of the world. Every morning it sounds like an enemy. Push the button for your revenge.
No more snooze
List of the most useless websites.
Follow this link if you want to become a part of the index and submit your useless website.