Content
Cat Soundboard 🐈 - Most Useless Website 11/2016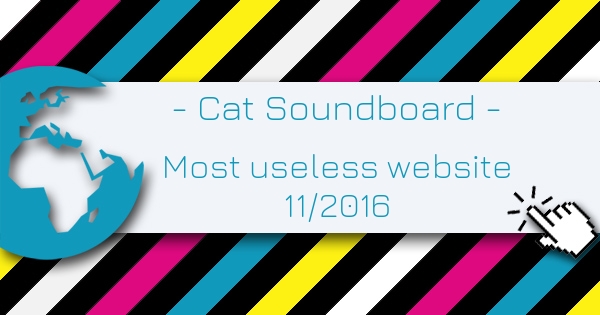 published: March 21, 2016
Cat Soundboard is the Most Useless Website of the week 11 in 2016. Cat Soundboard contains funny sounds of cat meowing to tease your cats, dogs, friends and family! No cats were harmed during the making of this site.
Write a Comment about this Useless Website.
Cat Soundboard 🐈
Rated
out of 5 based on user ratings.
List of the most useless websites in 2016.
Follow this link if you want to become a part of the index and submit your useless website.