Content
Is it normal - Most Useless Website 18/2016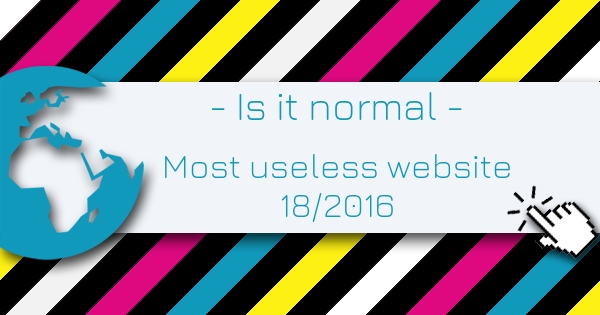 published: May 9, 2016
Is it normal is the Most Useless Website of the week 18 in 2016. Are You Normal? Curious how others might perceive your situation? Ever ask yourself whether something in your life is normal or not? Ask your question today and find out what others think...
Write a Comment about this Useless Website.
Is it normal
Rated
out of 5 based on user ratings.
List of the most useless websites in 2016.
Follow this link if you want to become a part of the index and submit your useless website.