Content
Procatinator - Cat GIFs and Music 🐱 🎵 - Most Useless Website 52/2016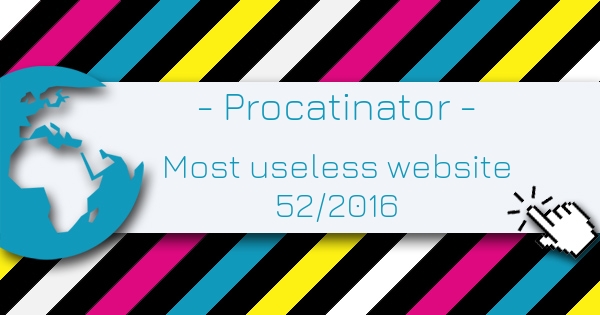 published: January 2, 2017
Procatinator is the Most Useless Website of the week 52 in 2016. It is quite a useless website that merges cat GIFs with music and presents them to you. Created by Ernesto González Aroca and Claudia Mussett in 2011 it is one of the most effective time wasting website. So stop waiting and get your random cat GIF at procatinator.com.
Write a Comment about this Useless Website.
Procatinator - Cat GIFs and Music 🐱 🎵
Rated
out of 5 based on user ratings.
List of the most useless websites in 2016.
Follow this link if you want to become a part of the index and submit your useless website.