Content
Should I HODL or SELL - Most Useless Website 02/2018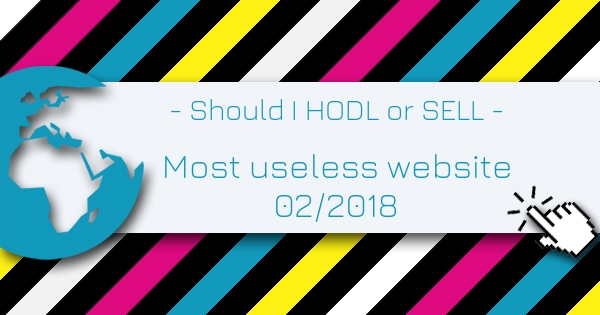 published: January 15, 2018
Should I HODL or SELL is the Most Useless Website of the week 02 in 2018. HODL, or not HODL, that is the question William Shakespeare would ask today in a modern Hamlet. Get the answer at this useless website if you should sell your cryptocurrency like Bitcoin, Ethereum, Litecoin, Tron or Ripple or just HODL on for Dear Life.
Get the answer what does HODL mean, how to HODL the right way and where does the word HODL come from.
Write a Comment about this Useless Website.
Should I HODL or SELL
Rated
out of 5 based on user ratings.
List of the most useless websites in 2018.
Follow this link if you want to become a part of the index and submit your useless website.