Content
Kitten 🐈 War - Most Useless Website 05/2018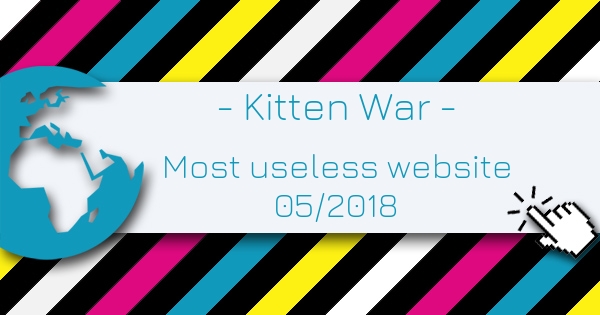 published: February 5, 2018
Kitten War is the Most Useless Website of the week 05 in 2018. This popular web site pits two photographs of adorable kittens side by side and asks the viewer to vote for a winner. Why? Because kittens make everyone smile and they make you feel better if you are a bit down. And that's it. Just pick the kitten you think is the cutest to decide the winner.
Now let the games begin. Kittenwar: May the Cutest Kitten Win!
Write a Comment about this Useless Website.
Kitten 🐈 War
Rated
out of 5 based on user ratings.
List of the most useless websites in 2018.
Follow this link if you want to become a part of the index and submit your useless website.