Content
When can I reuse this calendar - Most Useless Website 09/2018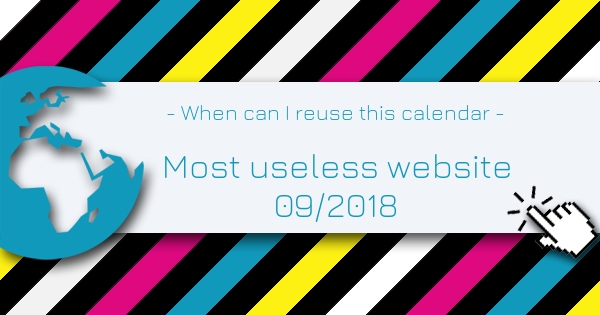 published: March 5, 2018
When can I reuse this calendar is the Most Useless Website of the week 09 in 2018. Do not throw it out that old calendar! Maybe you can recycle your old calendars by using them again! Find out when you can re-use that calender you never opened!
For the year 2012, the following old calendars will work: 1984 1956 1928.
But now find out if you can use your old calendar for this year.
Write a Comment about this Useless Website.
When can I reuse this calendar
Rated
out of 5 based on user ratings.
List of the most useless websites in 2018.
Follow this link if you want to become a part of the index and submit your useless website.