Content
Every Second - Most Useless Website 10/2018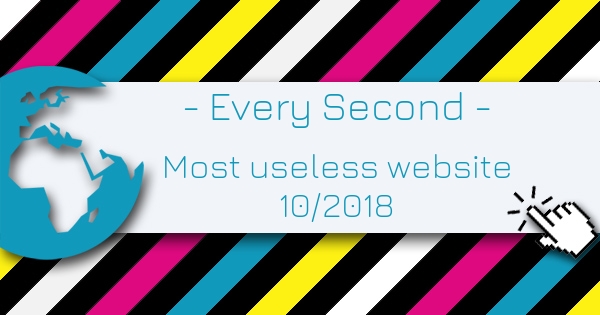 published: March 12, 2018
Every Second is the Most Useless Website of the week 10 in 2018. This useless website aimed at visualizing the things that happen every second around the world. Watch in real time how much money Apple, Google or Facebook are making every SECOND. New visualizations are added regularly.
Write a Comment about this Useless Website.
Every Second
Rated
out of 5 based on user ratings.
List of the most useless websites in 2018.
Follow this link if you want to become a part of the index and submit your useless website.