Content
DJ Trump - Make Trump say anything - Most Useless Website 11/2018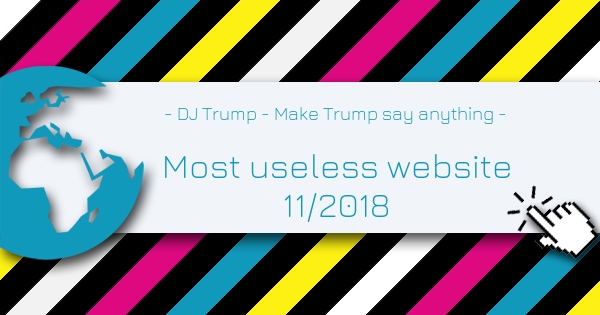 published: March 19, 2018
DJ Trump - Make Trump say anything is the Most Useless Website of the week 11 in 2018. Create videos of Trump saying anything you want by splicing together clips of Trump speaking. You can choose from a corpus of over 7000 words and phrases of Donald Trump speaking.
DJ Trump uses a language processing algorithm combined with strict manual quality control to bring you crisp and clear clips to mix together in any way you want.
This website will also host your video so that you can share your mashup to show everyone your creativity!
Write a Comment about this Useless Website.
DJ Trump - Make Trump say anything
Rated
out of 5 based on user ratings.
List of the most useless websites in 2018.
Follow this link if you want to become a part of the index and submit your useless website.