Content
Random Street View - Most Useless Website 13/2018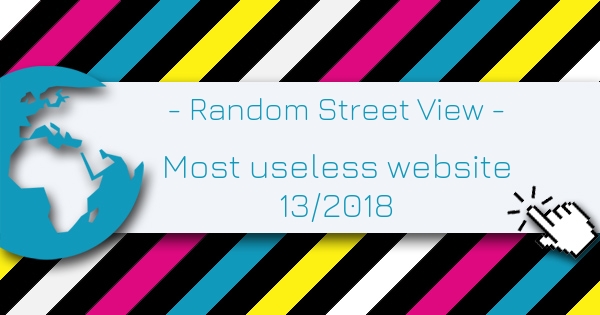 published: April 3, 2018
Random Street View is the Most Useless Website of the week 13 in 2018. This useless Websites does what it says. It shows random streetview images from around the world. An extraordinarily addictive and fun site to waste your time. Select a country and hit the next button to get a random location.
Write a Comment about this Useless Website.
Random Street View
Rated
out of 5 based on user ratings.
List of the most useless websites in 2018.
Follow this link if you want to become a part of the index and submit your useless website.