Content
Dribbble Comment Generator - Most Useless Website 14/2018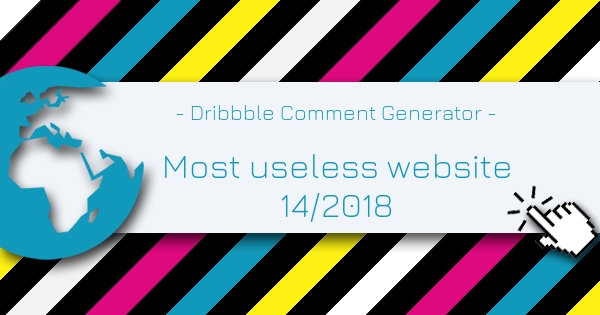 published: April 9, 2018
Dribbble Comment Generator is the Most Useless Website of the week 14 in 2018. You do not know what you should answer to a tweet? Generate your own completely random comment by presssing the spacebar and tweet you new comment immediately on Twitter.
This website scraped thousands of real comments and pulled out the juiciest sentence structures and random words out of them all.
Write a Comment about this Useless Website.
Dribbble Comment Generator
Rated
out of 5 based on user ratings.
List of the most useless websites in 2018.
Follow this link if you want to become a part of the index and submit your useless website.