Content
Monetise your Website - Most Useless Website 22/2018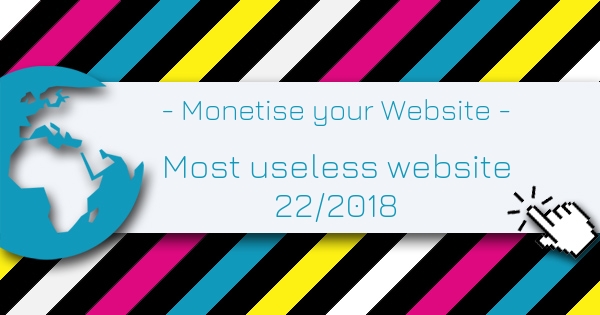 published: June 4, 2018
Monetise your Website is the Most Useless Website of the week 22 in 2018. You love Claude Monet, own a website, and have always wanted to see your website with background images of Claude Monet, then you're in the right place.
This useless website will automatically MONETISE ANY WEBSITE (not MONETIZE)...by replacing the images with paintings by Monet. Simply enter a URL and hit Go!
Write a Comment about this Useless Website.
Monetise your Website
Rated
out of 5 based on user ratings.
List of the most useless websites in 2018.
Follow this link if you want to become a part of the index and submit your useless website.