Content
Flop Starter - Kickstarter for really bad ideas - Most Useless Website 24/2018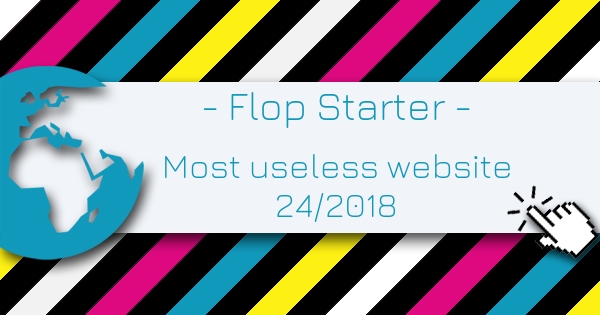 published: June 17, 2018
Flop Starter is the Most Useless Website of the week 24 in 2018. Flopstarter is a witty take on the crowdfunding ecosystem, featuring a range of projects which seem too silly to be true. This website is the best platform for bad ideas.
This fits the bill if you have always been on the look out for awful ideas that would never be successful.
Write a Comment about this Useless Website.
Flop Starter - Kickstarter for really bad ideas
Rated
out of 5 based on user ratings.
List of the most useless websites in 2018.
Follow this link if you want to become a part of the index and submit your useless website.