Content
GeoGuessr - Lets explore the world - Most Useless Website 27/2018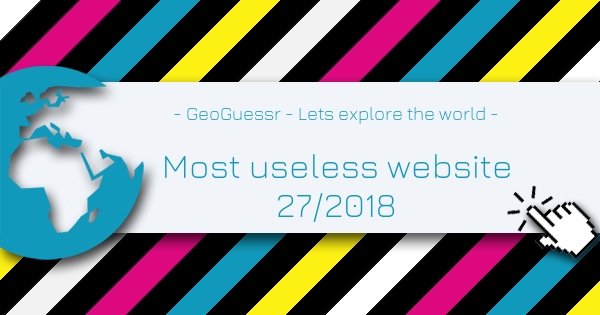 published: July 9, 2018
GeoGuessr - Lets explore the world is the Most Useless Website of the week 27 in 2018. GeoGuessr is a geography game which takes you on a journey around the world and challenges your ability to recognize your surroundings.
Embark on a journey that takes you all over the world. From the most desolate roads in Australia to the busy, bustling streets of New York City.
Write a Comment about this Useless Website.
GeoGuessr - Lets explore the world
Rated
out of 5 based on user ratings.
List of the most useless websites in 2018.
Follow this link if you want to become a part of the index and submit your useless website.