Content
Days since birth - Most Useless Website 29/2018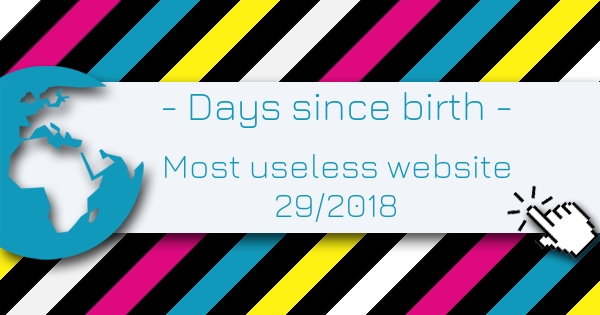 published: July 23, 2018
Days since birth is the Most Useless Website of the week 29 in 2018. Find out how old you are...in days since you were born. Just enter your birth date and calculate how old you are in days! Check how many days you have lived and get ready for the big birthdays, for you and the people that you care about.
Write a Comment about this Useless Website.
Days since birth
Rated
out of 5 based on user ratings.
List of the most useless websites in 2018.
Follow this link if you want to become a part of the index and submit your useless website.