Content
My Weird Habits - Most Useless Website 30/2018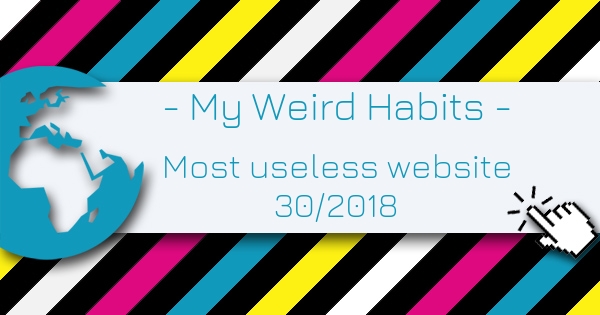 published: July 30, 2018
My Weird Habits is the Most Useless Website of the week 30 in 2018. You can call it idiosyncrasies, weird habit, quirk, oddity or tic. We All Have But Won't Admit It. Read here about other odd habits and decide if you have the same habit or not.
You also have a super weird habit or kooky quirk? Stop hiding them and share it with the rest of the world.
Write a Comment about this Useless Website.
My Weird Habits
Rated
out of 5 based on user ratings.
List of the most useless websites in 2018.
Follow this link if you want to become a part of the index and submit your useless website.