Content
Hipster Business Name Generator - Most Useless Website 32/2018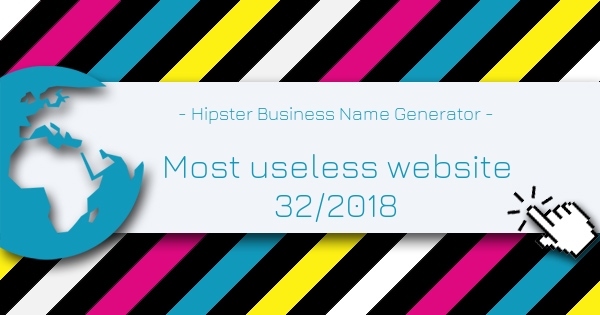 published: August 13, 2018
Hipster Business Name Generator is the Most Useless Website of the week 32 in 2018. This Is About to Become Your New Obsession. Forget all those sites that randomly generate band names, stripper names and wrestling names. This one could make you rich, my friends. Brooklyn rich!
Go to this useless website, and two random nouns are paired together, along with some minimalistic design elements. And abracadabra — you've got your very own hipster business name! Try it yourself!!!
Write a Comment about this Useless Website.
Hipster Business Name Generator
Rated
out of 5 based on user ratings.
List of the most useless websites in 2018.
Follow this link if you want to become a part of the index and submit your useless website.