Content
Stop looking at my screen - Most Useless Website 35/2018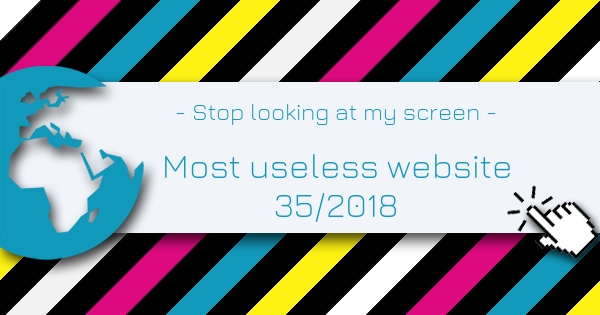 published: July 19, 2018
Stop looking at my screen is the Most Useless Website of the week 35 in 2018. Your job is awesome, you have a great position with a lot of exposure and experienced colleagues. But there is one problem. The tea desk is right behind your desk and everybody can look on your screen. Because you like your privacy you are looking for a nice way to say 'Stop looking at my screen!'. You do not need to search further. Choose between very polite to aggressive to say 'Please stop looking at my screen.'.
Write a Comment about this Useless Website.
Stop looking at my screen
Rated
out of 5 based on user ratings.
List of the most useless websites in 2018.
Follow this link if you want to become a part of the index and submit your useless website.