Content
The Best Dog Website Ever - OMFGDOGS 🌈 🐕 - Most Useless Website 37/2018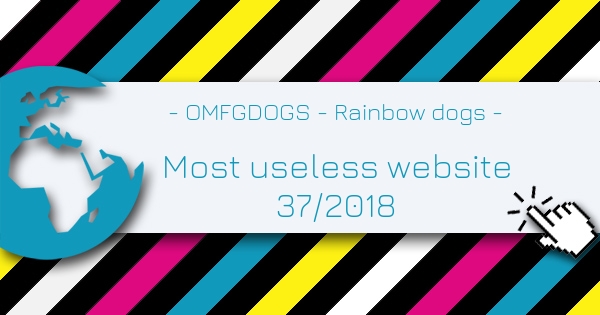 published: September 17, 2018
Rainbow dogs is the Most Useless Website of the week 37 in 2018. Who doesn't know the rainbow cat? You've probably been away from the internet for the past 10 years and more if you do not know Nyan Cat. Well, this is a dog version of it. So many dogs, you'll say OMFG what is wrong with all these dogs at one point!
So sit back, relax, and let the dogs run free!
Write a Comment about this Useless Website.
Rainbow dogs 🌈 🐕
Rated
out of 5 based on user ratings.
List of the most useless websites in 2018.
Follow this link if you want to become a part of the index and submit your useless website.