Content
The Worst Things For Sale - Most Useless Website 38/2018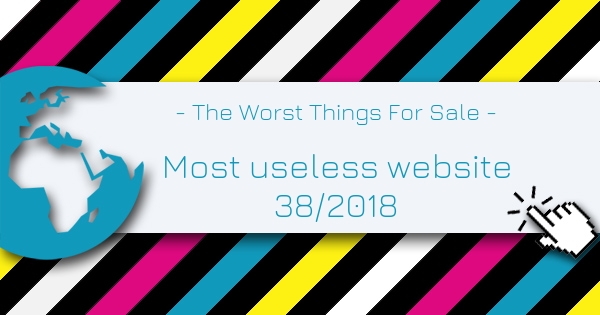 published: September 24, 2018
The Worst Things For Sale is the Most Useless Website of the week 38 in 2018. This daily blog by Drew Fairweather shows you the most horrible items Amazon has to offer. Things that are pointless, or offensive, or things that just make you wonder why someone would exchange real money for them.
Write a Comment about this Useless Website.
The Worst Things For Sale
Rated
out of 5 based on user ratings.
List of the most useless websites in 2018.
Follow this link if you want to become a part of the index and submit your useless website.