Content
Spot the difference - Most Useless Website 39/2018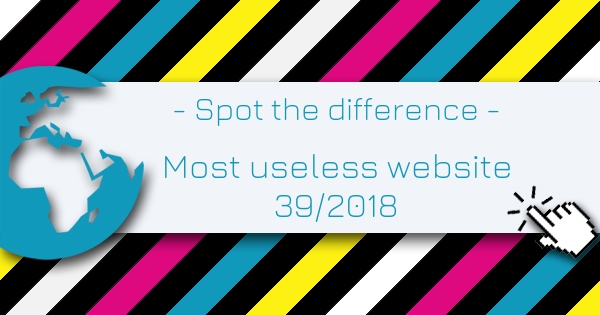 published: October 1, 2018
Spot the difference is the Most Useless Website of the week 39 in 2018. Do you also love to play spot the difference games? This useless website let you choose an image set and then you have to find the differences. How many differences can YOU find?
Write a Comment about this Useless Website.
Spot the difference
Rated
out of 5 based on user ratings.
List of the most useless websites in 2018.
Follow this link if you want to become a part of the index and submit your useless website.