Content
Count sheep to get some sleep 🐑 - Most Useless Website 48/2018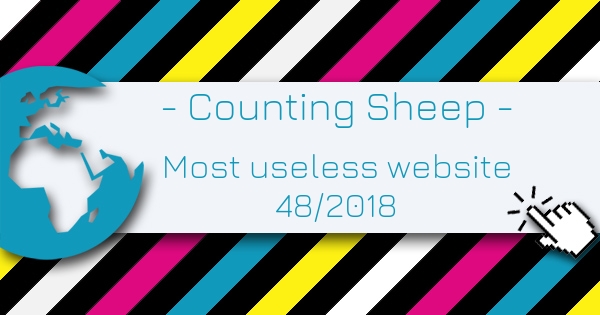 published: February 20, 2017
Counting Sheep is the Most Useless Website of the week 48 in 2018. Having trouble sleeping? Try this amazing very old but effective solution that can help you beat insomnia for good.
So if you can not sleep again, just visit this website and start counting sheep. Good night.
Write a Comment about this Useless Website.
Counting Sheep 🐑
Rated
out of 5 based on user ratings.
List of the most useless websites in 2018.
Follow this link if you want to become a part of the index and submit your useless website.