Content
Kill your boredom with Bongo Cat 🥁 🐱 - Most Useless Website 50/2018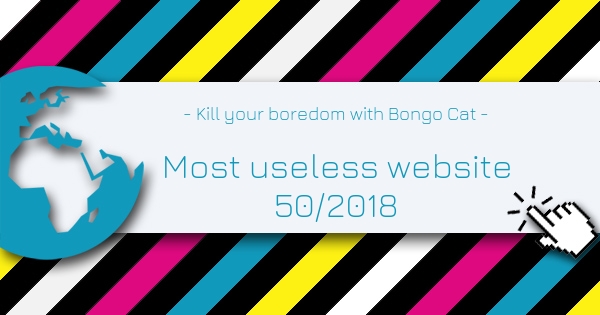 published: December 17, 2018
Kill your boredom with Bongo Cat is the Most Useless Website of the week 50 in 2018. We have already presented many pointless pages with cats. But this site could be the culmination. Use your mouse and keyboard to control bongos, cymbal, piano and marimba. So turn your speakers on and compose your first hit played by cat paws.
Write a Comment about this Useless Website.
Kill your boredom with Bongo Cat 🥁 🐱
Rated
out of 5 based on user ratings.
List of the most useless websites in 2018.
Follow this link if you want to become a part of the index and submit your useless website.