Content
Are you the world's fastest scoller? - Most Useless Website 01/2019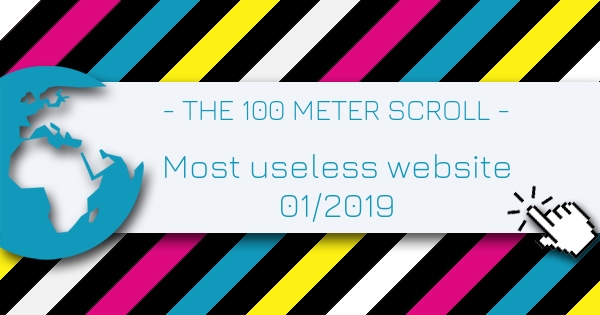 published: January 7, 2019
THE 100 METER SCROLL is the Most Useless Website of the week 01 in 2019. Usain Bolt holds the record as being the fastest person in the real world. But who is the fastest person on the Internet? This website is made to find out exactly that.
Become the fastest person on the Internet. And if you are lucky, this discipline will also be Olympic.
Write a Comment about this Useless Website.
THE 100 METER SCROLL
Rated
out of 5 based on user ratings.
List of the most useless websites in 2019.
Follow this link if you want to become a part of the index and submit your useless website.