Content
Find Out How Old You Really Look - Most Useless Website 02/2019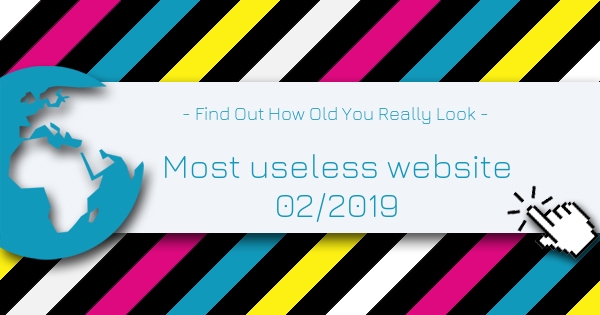 published: January 14, 2019
How Old Do I Look? is the Most Useless Website of the week 02 in 2019. This web application uses facial-recognition technology to predict the age and sex of people pictured in photographs submitted to the site. If you've ever wondered how old you look in pictures, this website has the answer. Upload a photograph of you or a friend and it will then tell you how old you look.
Don't sweat it if the site gets your age wrong - different pictures elicit different results, so you can always try again.
Write a Comment about this Useless Website.
How Old Do I Look?
Rated
out of 5 based on user ratings.
List of the most useless websites in 2019.
Follow this link if you want to become a part of the index and submit your useless website.