Content
Love Rabbits? See Cute Bunny Videos - Most Useless Website 28/2019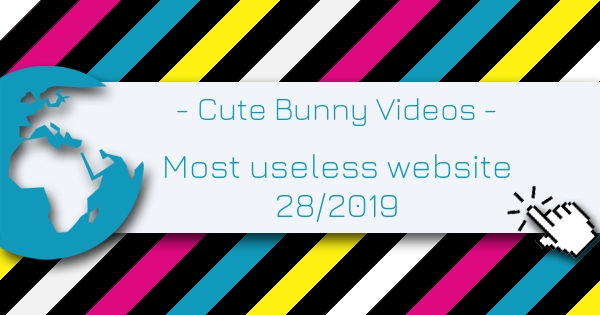 published: November 30, -0001
Cute Bunny Videos is the Most Useless Website of the week 28 in 2019. We already had them all. Cat web pages, dog web pages and bird web pages. But today we have something new for you hare lovers. bunnies.io lets you click through hundreds of the sweetest bunny videos. To date, over 1 million hare videos have been viewed on this useless website.
Write a Comment about this Useless Website.
Cute Bunny Videos
Rated
out of 5 based on user ratings.
List of the most useless websites in 2019.
Follow this link if you want to become a part of the index and submit your useless website.