Content
Most Useless Website 29/2016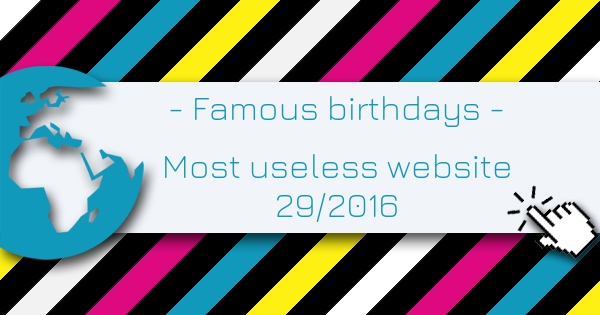 Famous birthdays is the most useless website of the week 29 in 2016. Find out today's birthdays and discover who shares your birthday. This website makes it simple and entertaining to learn about celebrities.
Famous birthdays
List of the most useless websites.
Follow this link if you want to become a part of the index and submit your useless website.