Content
Most Useless Website 30/2016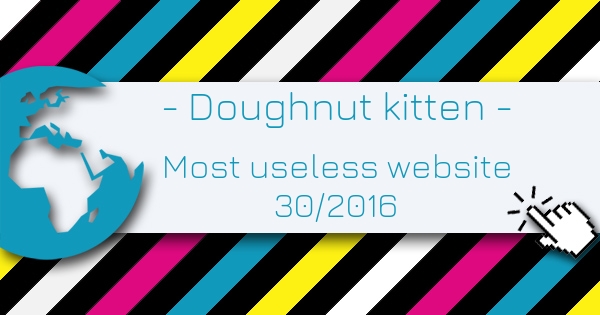 Doughnut kitten is the most useless website of the week 30 in 2016. Watch as an adorable kitten, nestled in a delicious doughnut emoji, slowly transforms your screen into a sugary, kawaii confection of pastel rainbow art.
Doughnut kitten
List of the most useless websites.
Follow this link if you want to become a part of the index and submit your useless website.