Content
Most Useless Website 02/2017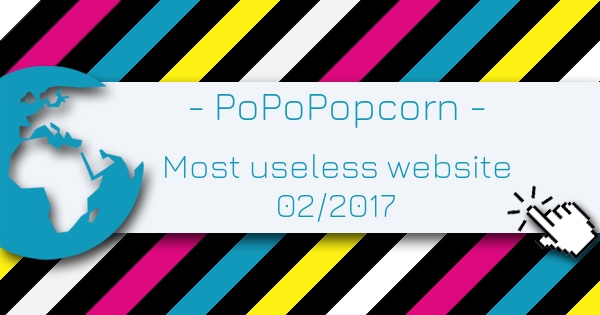 PoPoPopcorn is the most useless website of the week 02 in 2017. You love to watch corn turn into popcorn? Then we have the right site for you. Watch for hours of popcorn falling out of the popcorn machine.
Write a Comment about this Useless Website.
PoPoPopcorn 🍿
List of the most useless websites in 2017.
Follow this link if you want to become a part of the index and submit your useless website.
Discuss with us the Most Useless Website 02/2017