Content
Tiii Me 📺 - Most Useless Website 11/2017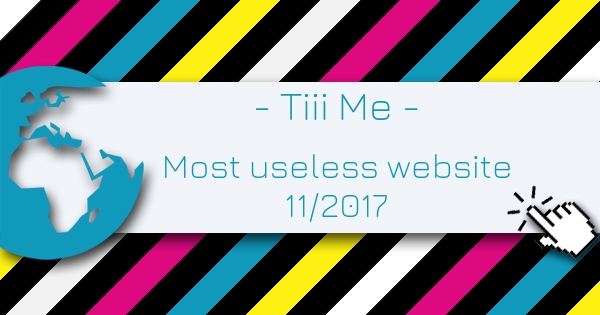 published: March 20, 2017
Tiii Me is the Most Useless Website of the week 11 in 2017. Calculate your total tiii.me spent watching TV shows. See how much time you spent for Breaking Bad, The Walking Dead, Game of Thrones or other TV shows.
Or you've been hearing about that one great show you've been meaning to catch up on. How much time will it take to binge watch? Tiii.me has the answer.
Write a Comment about this Useless Website.
Tiii Me 📺
Rated
out of 5 based on user ratings.
List of the most useless websites in 2017.
Follow this link if you want to become a part of the index and submit your useless website.