Content
Steep it 🍵 ⏳ - Most Useless Website 16/2017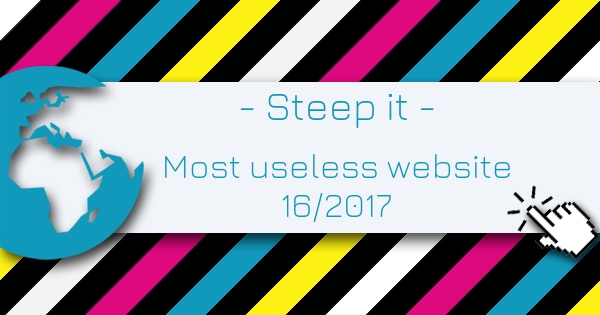 published: April 24, 2017
Steep it is the Most Useless Website of the week 16 in 2017. Steep.it - the simplest internet tea timer EVER. Just type the time in your browser and start the timer.
Steep.it shows you how long different kinds of tea (Black Tea,Green Tea, Darjeeling Tea, Rooibos Tea) should steep for and has multiple ways for you to set a timer.
Write a Comment about this Useless Website.
Steep it 🍵 ⏳
Rated
out of 5 based on user ratings.
List of the most useless websites in 2017.
Follow this link if you want to become a part of the index and submit your useless website.