Content
Fake Windows Update - Most Useless Website 21/2017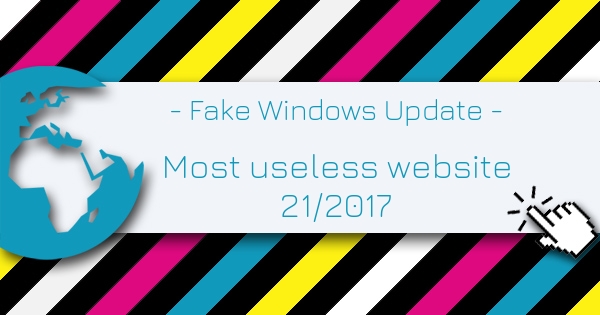 published: May 29, 2017
Fake Windows Update is the Most Useless Website of the week 21 in 2017. It's prank time! Fool your friends, family and colleagues with this fake windows update screens. Choose between Windows 98, Windows XP, Windows Vista, Windows 10 or other Windows version. You can also select a screen for WannaCry ransomware virus or Steam.
Write a Comment about this Useless Website.
Fake Windows Update
Rated
out of 5 based on user ratings.
List of the most useless websites in 2017.
Follow this link if you want to become a part of the index and submit your useless website.