Content
Convert Animated Gifs to Printable Flipbooks - Most Useless Website 31/2017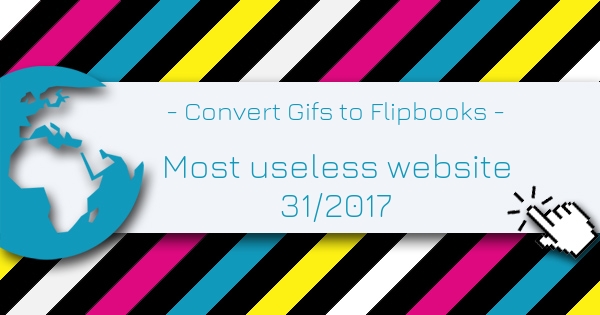 published: August 7, 2017
Convert Gifs to Flipbooks is the Most Useless Website of the week 31 in 2017. If you are old enough or young enough, you may remember the time of GIFs. Now you have the chance to convert animated GIFs to printable flipbooks. This site turns gifs into printable pages for a flipbook, but using it requires a color printer and a stapler.
Write a Comment about this Useless Website.
Convert Animated Gifs to Printable Flipbooks
Rated
out of 5 based on user ratings.
List of the most useless websites in 2017.
Follow this link if you want to become a part of the index and submit your useless website.