Content
Most Useless Website 33/2017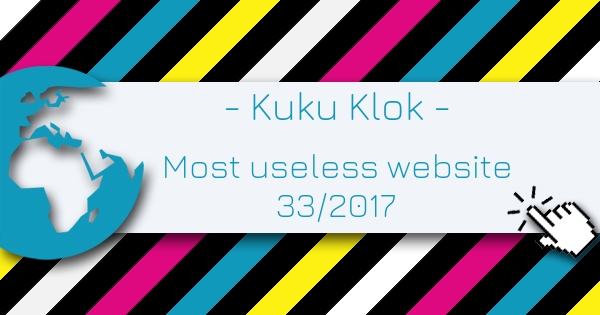 Kuku Klok is the most useless website of the week 33 in 2017. Don't have an alarm clock? No need to worry. The web has the answer. This website lets you choose the sound that goes off at the alarm time. You can choose from cockerel, a classic alarm clock, electronic, slayer guitar, military trumpet and alien invasion. This website is simple and beautiful.
Write a Comment about this Useless Website.
Kuku Klok ⏰ 🐓
List of the most useless websites in 2017.
Follow this link if you want to become a part of the index and submit your useless website.
Discuss with us the Most Useless Website 33/2017