Content
OMG Facts 😮 - Most Useless Website 39/2017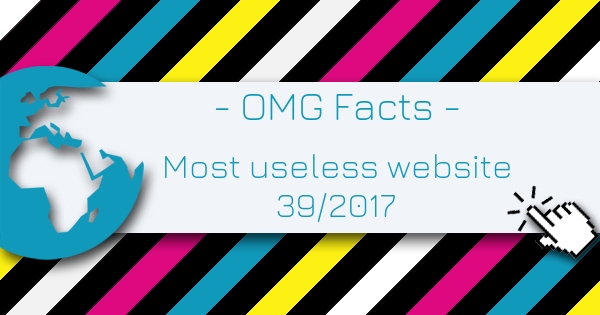 published: October 2, 2017
OMG Facts is the Most Useless Website of the week 39 in 2017. OMG Facts brings you some of the most interesting facts online as voted by their site audience include topics in history, science, politics, sex and more. All facts are thoroughly researched.
You can submit your own fact if you have an idea to help contribute to the site. You can also browse through their Top Facts section for some of the most top voted facts on the site.
This website makes you the most interesting person in the room after reading all this facts.
Write a Comment about this Useless Website.
OMG Facts 😮
Rated
out of 5 based on user ratings.
List of the most useless websites in 2017.
Follow this link if you want to become a part of the index and submit your useless website.