Content
Purrli the Online Cat Purr Generator 🐈 - Most Useless Website 40/2017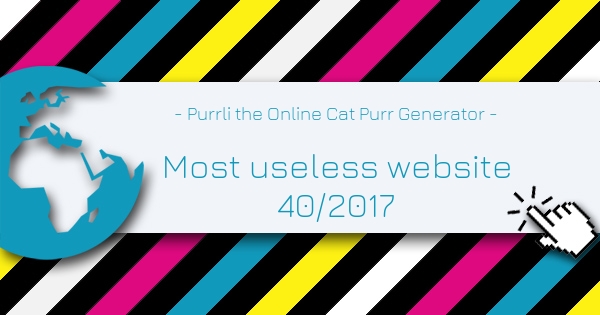 published: October 9, 2017
Purrli the Online Cat Purr Generator is the Most Useless Website of the week 40 in 2017. Purrli lets you create a custom cat purr, and is absolutely perfect for background noise during a long day at work. The sound of a purring cat can help soothe and calm you down when you're feeling stressed. Start creating you background cat purr and you will never listen to music again.
Write a Comment about this Useless Website.
Purrli the Online Cat Purr Generator 🐈
Rated
out of 5 based on user ratings.
List of the most useless websites in 2017.
Follow this link if you want to become a part of the index and submit your useless website.