Content
Sleeveface - Most Useless Website 41/2017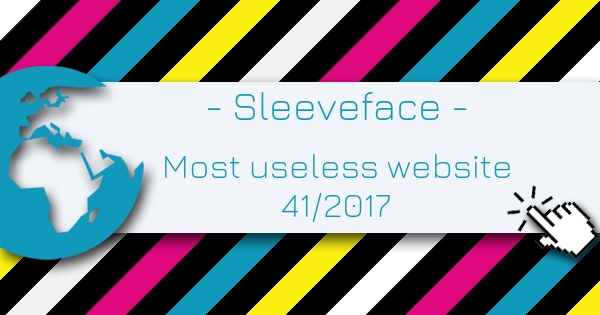 published: October 16, 2017
Sleeveface is the Most Useless Website of the week 41 in 2017. This website is an internet phenomenon wherein one or more persons obscuring or augmenting any part of their body or bodies with record sleeve(s) causing an illusion.
You might not have an old record player to listen to your vinyls on, but if you happen to acquire an old vinyl record, a camera of any kind and have a vivid imagination, you can become a part of Sleeveface as well.
You can also order The Sleeveface book. Jampacked with over 200 Sleeveface images picked from around the world.
Write a Comment about this Useless Website.
Sleeveface
Rated
out of 5 based on user ratings.
List of the most useless websites in 2017.
Follow this link if you want to become a part of the index and submit your useless website.