Content
Moan My IP Address - Most Useless Website 46/2017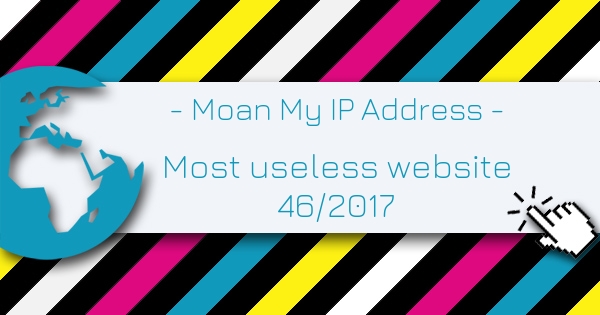 published: November 20, 2017
Moan My IP Address is the Most Useless Website of the week 46 in 2017. This website exists since 2007 and any guesses as to what it does? Right...it has a sexy girl moan your IP address to you in a porny way. Unfortunately we only discovered it now, although personal information about you and your computer is revealed to every Web Site that you visit.
So if you wonder again "What is my IP Address?" you don't have to look any further. Let moan your IP address...maybe you need a shower after that.
Write a Comment about this Useless Website.
Moan My IP Address
Rated
out of 5 based on user ratings.
List of the most useless websites in 2017.
Follow this link if you want to become a part of the index and submit your useless website.